Inaugural Hydrography Day in the Republic of Korea
KHOA held celebrations to mark the Inaugural Hydrography Day in the Republic of Korea as a hybrid event on 21 June 2021 at KHOA and live streamed on YouTube and saw a participation of approximately 250 people.Marine information obtained from hydrographic survey, ocean observation and the survey of marine geographical names is closely related to our lives as being the basic data for all activities to preserve, use, and develop the seas, support navigational safety and secure maritime jurisdiction.Since its launch as a Hydrographic Office under the Ministry of Transportation in 1963, KHOA has been conducting hydrographic survey of our waters, and has published 404 paper charts, 774 Electronic Navigational Chart cells, and 50 nautical publications by observing and predicting from the Korea Ocean Observing Network of 136 stations. In particular, as the use of online and mobile means is increasing recently, marine information is provided to the public through Gaebanghae, an online sea map a ...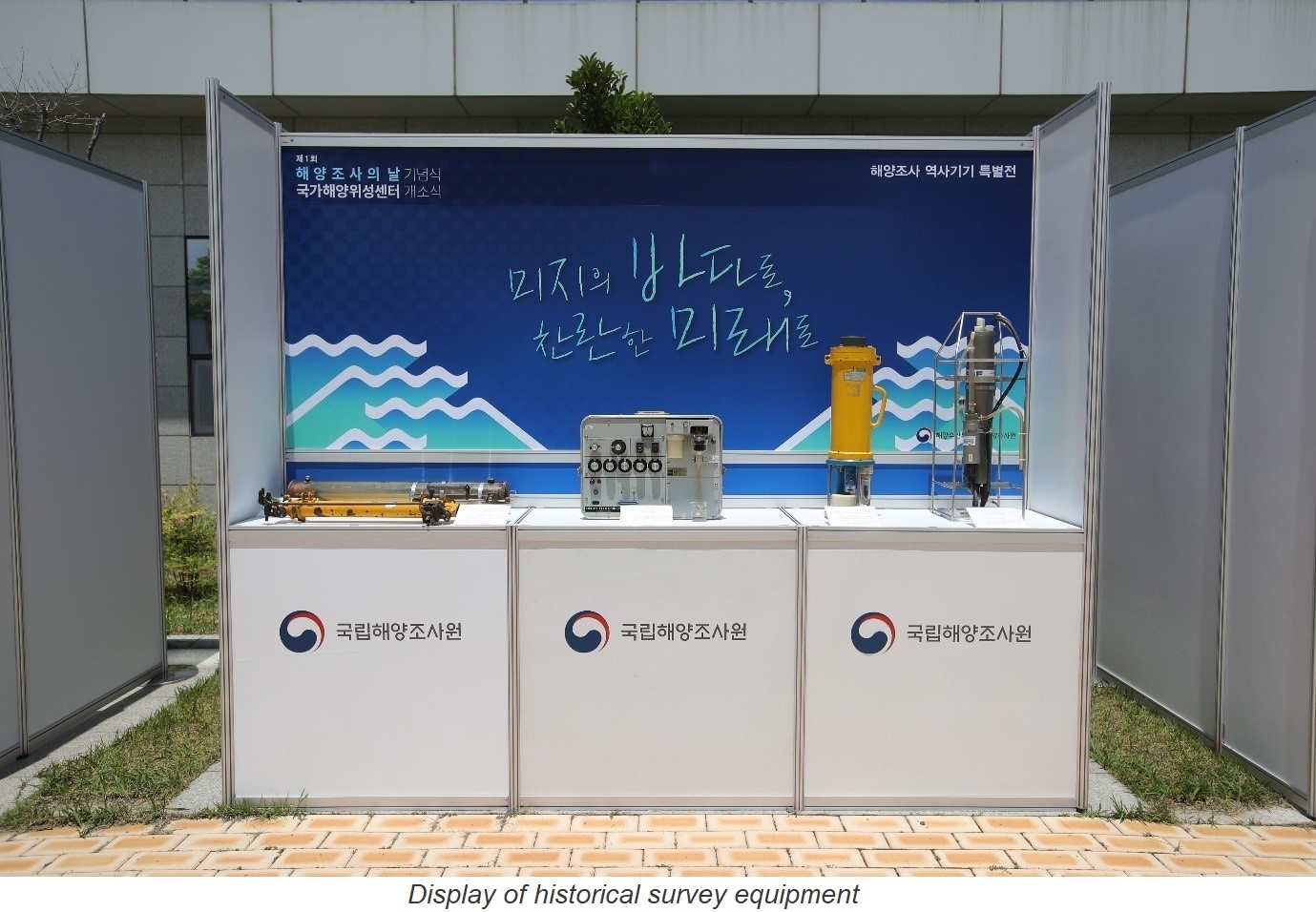 Securing safe sea routes in the Antarctic
- Second hydrographic survey completed near the King Sejong Station and an up-to-date nautical chart to be published - The Korea Hydrographic and Oceanographic Agency (KHOA) of the Ministry of Oceans and Fisheries successfully completed a second hydrographic survey at the Maxwell Bay, King George Island, Antarctica this year. The King Sejong Station, where the hydrographic survey was conducted, is the first Antarctic station of the Republic of Korea and various research activities have been carried out since its establishment in 1988. King George Island, where the Station is located, has recently been in the spotlight as a tourist destination thus has seen a rapid increase in maritime traffic, but as mariners have had to rely on outdated nautical charts dated between 1983 and 2006, there have been many difficulties in safe navigation and smooth research. In response to such need, a first comprehensive hydrographic survey was conducted from 2019 to August 2020 to research the bathyme ...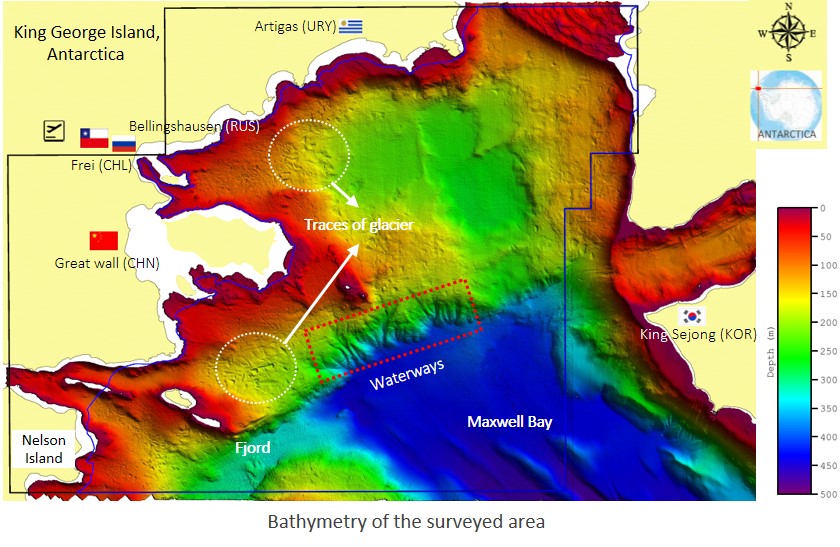 Release of Korea Map of Yacht Sailing Route
KHOA has published a new edition of Korea Map of Yacht Sailing Route containing yacht routes in Korea and latest marina information. Yachts are emerging as a new small-scale leisure activity due to social distancing caused by the pandemic. Seeing this trend, KHOA has put together various yacht information from basic knowledge to selection of routes into a publication so that even beginners can enjoy yachts conveniently and easily. The publication depicts yacht routes in the Republic of Korea on chart-based sheets, allowing users to select routes by estimated time and lists latest marina information for yacht repair, supplies and mooring. In particular, this second edition features QR codes which show aerial videos of beautiful marinas, procedure for entering and departing ports, information on operator's license tests, and safety rules and is available in English and Korean versions. KHOA hopes that the publication will help all yacht lovers enjoy marine leisure activities safely. ...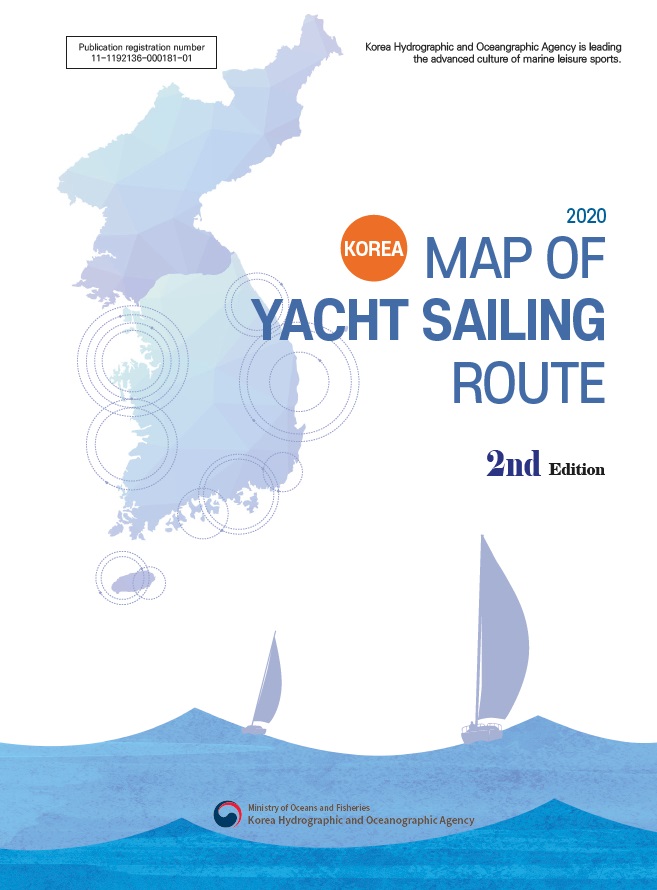 Release of KHOA S-100 Viewer
Following the endorsement of the S-100 Roadmap for the S-100 Implementation Decade (2020-2030) version 1.0 at the 2nd Session of the IHO Assembly, we are very pleased to inform that we have released the KHOA S-100 Viewer. The KHOA S-100 Viewer setup file, seven types of S-100 based test datasets - S-101 ENC, S-102 Bathymetric Surface, S-111 Surface Current, S-122 MPA, S-123 MRS, S-124 NW and S-127 MTM - and a user manual have been made available from 15 March 2021 from here. The Viewer considers latest standard requirement in the S-100 products, rapidly reflects and updates standard changes and technical issues, and is used not only for testing S-101, but also for various data of S-100 series data (vector, grid). It also allows simple editing of S-100 series data for attribute and spatial values. We hope that the Viewer will be widely used by IHO Member States and the industry to test their S-100 based hydrographic products. We believe the release will lower the technical barrier to ...
Academic Conference celebrating World Hydrography Day
An Academic Conference in celebration of World Hydrography Day (21 June) was held on 19 June 2020 with a theme "Post COVID-19, Ways Forward for Hydrography in Korea" both at the Korea Hydrographic and Oceanographic Agency (KHOA), Busan, Republic of Korea and live streaming, organized by the Hydrographic Society of Korea and sponsored by KHOA, Korea Hydrography and Research Association, and Association of Ocean Research and Development Consultation. It saw a participation of 220 people on live streaming and 50 physically present at the Conference. Nine presentations were made and the table shows their summary. ...