Welcome to our website.
I am Cheoljo Lee,
the 46th Director General of the Korea Hydrographic
and Oceanographic Agency (KHOA).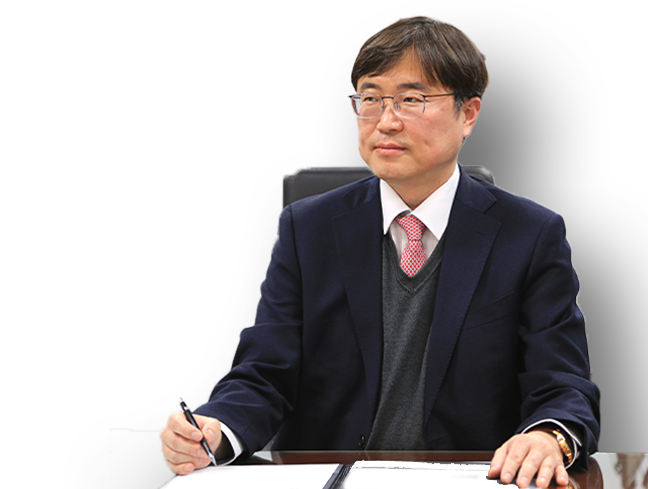 KHOA is a subordinate agency of the Ministry of Oceans and Fisheries that publishes nautical charts by conducting hydrographical surveys for safe navigation and provides marine information to the public by observing ocean phenomena for marine activities.
Since its establishment as a Hydrographic Division under the Operations Department of the ROK Navy in 1949, KHOA has been faithfully conducting its mission to protect the sovereignty of our seas for the last 70 or so years, and our earlier tasks date back to 1951 when we made our first nautical and 1954 when we conducted hydrographic surveys near Dokdo.
Currently, 139 points of the Korea Ocean Observation Network, including the offshore Ieodo Ocean Research Station, are operated to collect data such as tides, surface currents and water temperature which is then reprocessed to provide information for various marine leisure activities such as sea fishing, tidal flat experience, and scuba diving.
Furthermore, KHOA joined the International Hydrographic Organization (IHO) in 1957 and is actively engaged in international cooperation activities to spread the use of the East Sea in the international community register marine geographical names in Korean language and strive to lead the next-generation hydrographic data model, S-100.
With the recent establishment of the National Ocean Satellite Center at KHOA, our scope of work has been extended to conduct ocean observation of the space with ocean satellites, further reinforcing our capabilities.
Moving forward, KHOA will endeavour to be a total marine information agency focusing on strengthening the quality of and digitising 3D hydrographic and oceanic information, analysing changes to ocean phenomena caused by climate change, and establishing a foundation for enhancing expertise.
Thank you.