History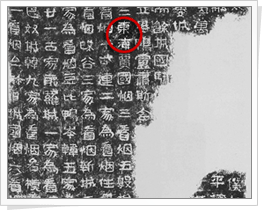 The first record of the name East Sea can be traced back to a description of King Dongmyeong of the Goguryeo Kingdom in "The History of the Three Kingdoms." The period corresponds to 37 B.C.
The name East Sea also appears on the epigraph of a monument in Jian, on the north side of mid-Amonkgang, northeast of China. King Jansu erected this memorial to his late father, King Gwanggaeto, in A.D. 414.
The appellation Sea of Japan first appeared in 1602 in a map dubbed "Mappamondo (Complete Map of the World)" by Matteo Ricci, an Italian Catholic missionary based in Beijing. Therefore, the name Sea of Japan was first used about 1,600 years after Koreans began calling the sea area, the East Sea.
Most Korea's old maps produced after the 16th century carry the name 'East Sea'. For example, the name East Sea is clearly indicated on "Paldo Chongdo (Map of Eight Provinces of Korea)" in "Sinjeung Dongguk Yeoji-seungnam (Newly Expanded Survey of the Geography of Korea)" published in 1531.
The world's academic community consistently maintains that 'history and representation' should serve as the standards for geographical names. Following this principle, the sea area lying between Korea and Japan should be called the East Sea, which has been representing the sea area for over two millennia, while the name Sea of Japan is barely 200 years old.
Contact

International Cooperation Team
Phone number

+82-51-400-4341